A few days ago, the first Time Fantasy graphics set was released. To celebrate, I shared some new charactersets.
Here are the rest of them. Together that's eight free new original characters that fit the Time Fantasy style. Enjoy.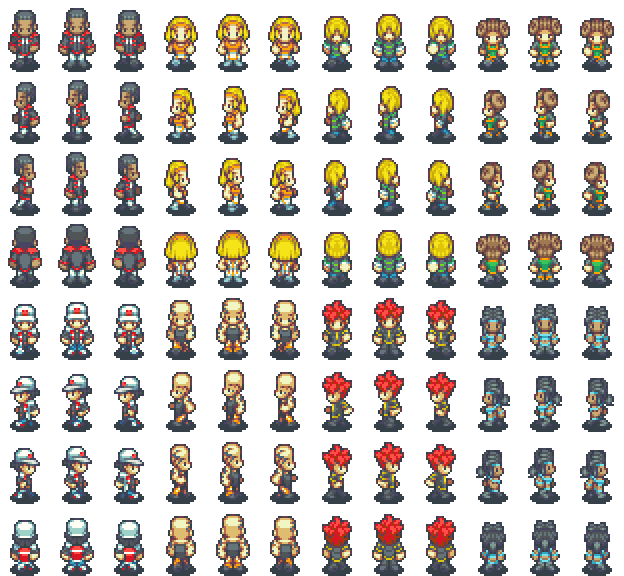 UPDATE: There's also now a version for RPG Maker MV. Download here.