Hello! I have something fun for you today!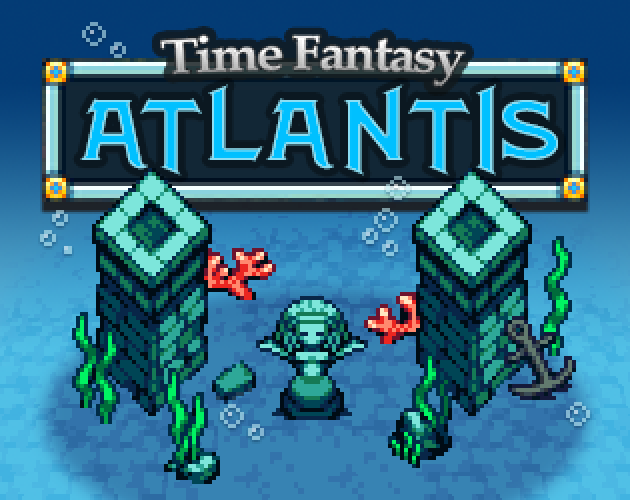 I'm happy to announce that the Atlantis tileset is available now as a FREE DOWNLOAD. Information, screenshots, and download can be found on the itch.io page:
This tileset is a mini-expansion for the Time Fantasy RPG assets. It's compatible with all other graphics that I release in my Time Fantasy style. Can also be used as a standalone tileset.
Thanks to my wonderful patrons for making this free release possible! To support my work and contribute towards more free releases in the future, check out the page here: www.patreon.com/finalbossblues
This set includes versions formatted for use in RPGMaker VX/Ace and RPGMaker MV, as well as a regular tile-sheet based on a 16×16 grid.
I hope you get a lot of use out of this set. Thanks!