Hello! Been a while since my last update. Here are some more free sprites: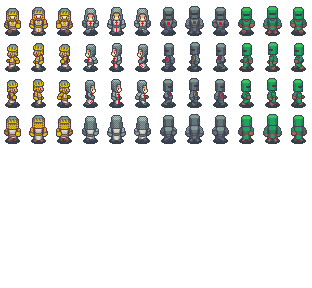 Download:
Thanks! Have fun with them.

Earlier this week I released some free waterfall graphics. You can find them here.
Anyways, I figured it would be easy to make an edit for the lava that would go with the dungeon cave tiles.

Download
RPGMaker Animated Tileset (TileA1):
I hope you find them useful.