HAPPY HALLOWEEN!
I was inspired to make spooooooky evil characters for you to use in your games. Enjoy these vampires.
Male and female vampires, with emotions and spooky bat form. And a fun transform animation!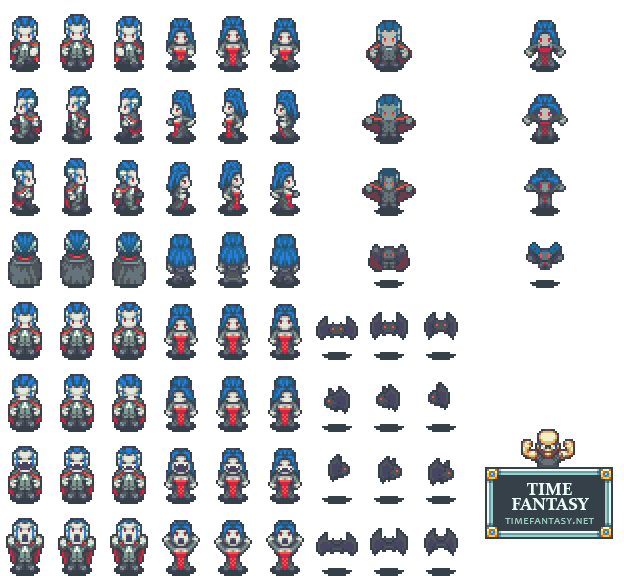 This sheet is arranged to be used in RMVX/Ace, but it's free to use in any program/engine/whatever. It's compatible with everything in the Time Fantasy style.
Enjoy!